©Moronic Ox Literary Journal - Escape Media Publishers / Open Books

Good Morning Corfu by David A. Ross

Open Books, 2009

Reviewed by Kelly Huddleston

This is the perfect book for the Armchair Traveler.

No doubt most people have fantasized - if only once in their life and very briefly, but especially on one of those long winter days when the sky is as white as milk, it won't stop snowing, and the only sound outside is the rattle of bare tree branches - about throwing all caution to the wind, packing up, and moving to a remote island with beautiful beaches, verdant mountains, loads of fruit trees, and a friendly, local population.

Usually the daydream ends there. It is, after all, a fantasy - one that does not include considering practical matters: how to make a living, for example, or what to do with oneself after the novelty of a new place and a new culture wears off.

GOOD MORNING CORFU: LIVING ABROAD AGAINST ALL ODDS explores the realities about what it actually means to live abroad in a foreign land in a foreign culture. Often funny, always thoughtful, and surprisingly esoteric in nature, the fifty or so essays deal with expatriate living in detail - from myth to reality, from novelty to stagnation, from glorious experiences to down-right gory experiences, and back again.

A perfect read for the armchair traveler or occasional 'I want to live in a foreign land' dreamer. Curl up with it on a long winter's day, dream away, then get back to reality.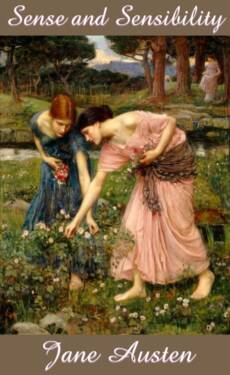 by Jane Austen

Originally Published for the Author, 1811

Sense and Sensibility

portrays the life and loves of two starkly different sisters: Elinor and Marianne Dashwood. Secrets, betrayals and confessions soon complicate the lives of the Dashwoods, whose goal is nothing less than the achievement of perfect happiness.

About the Author:

Jane Austen was born in 1775 in Hampshire, England.

Austen remained with her family all her adult life, never marrying.

After the publication of Sense and Sensibility in 1811, her life was brightened by a wide readership, several of her books reached second or third editions in her lifetime.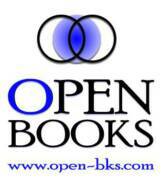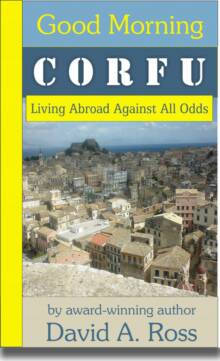 Download to your PC, Blackberry, PocketPC, Smartphone, Symbian Os, Palm Os, Cybook and iLiad

Moronic Ox Literary and Cultural Journal - Escape Media Publishers / Open Books                Advertise your book, CD, or cause in the 'Ox'

Novel Excerpts, Short Stories, Poetry, Multimedia, Current Affairs, Book Reviews, Photo Essays, Visual Arts                Submissions
ABOUT THE AUTHOR

David A. Ross
was born January 6, 1953 in Chicago, Illinois. In addition to his career as a novelist (Good Morning Corfu, 2009; Open Books; How High The Wall, 2008; Open Books; Sacrifice and the Sweet Life, 2003, Escape Media; A Winter Garden, 2003, Escape Media; Stones, 2001, Escape Media; Xenos, 1998, Escape Media; The Trouble With Paradise; 1997, Escape Media), he is a former columnist and contributing editor for Southwest Art Magazine (1984-1985). His first novel, The Trouble With Paradise, was awarded third prize in the 1997 National Writer's Association Novel Competition. David A. Ross lives on the Island of Corfu, Greece, where he is the editor of
Corfu Magazine
.
ABOUT THE REVIEWER

Kelly Huddleston
is the author of The Perfect Pearl (2002) as well as Alone in the Company of Others (2009).