Poetry

Three Poems by Mitchell Waldman

"Streets", "A Great Big Texas Welcome", "Journey"

© 2009 Moronic Ox Literary Journal - Escape Media Publishers / Open Books

Moronic Ox Literary and Cultural Journal - Escape Media Publishers / Open Books                Advertise your book, CD, or cause in the 'Ox'

Novel Excerpts, Short Stories, Poetry, Multimedia, Current Affairs, Book Reviews, Photo Essays, Visual Arts                Submissions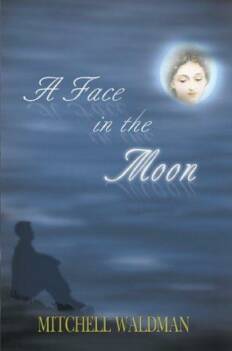 Critic Patricia Ann Jones:

"A Face in the Moon  is a Shakespearean-like tale

with a twist. Waldman's deft narration and rich characterizations make

him an author to watch."

"Streets"

Decadence left on the doorstep

it's a bundle of trouble

wrapped in the flames

of a burning world

burning youth

elements in the streets

innocents on their own

cleave to form a unifying mist

the little girls dressed in black

and blue

leaning to the most recent extremes

their stockings seamed

their leather clings

eyes losing focus

I can't see the reason

can't find the feeling

the bodies bouncing to the beat

carefree kids on angels' wings

their beer-stained dreams

their ratted mattresses

they've caught life quick between the sheets

roaches and butts patrol the sink

looking for some action

"Get the rent or get out!"

the onion-skinned walls peel scream

bug-eyed looking past them

looking out

watch the pretties file

so young so slim so clean

the vacant lots vacant smiles

parade the streets at night

lined with colorful drunks

and junk

the bars

the come ons

the walls move in tight

the nostrils the legs the rumors spread

the pigs are out

this joint's gone out

gotta get out before the freeze

cruising bars: got a light?

let's go to my place

crank it snort it eat it

s'il vous plait?

it's cool and sticky

runs down your leg in dreams

the quick chill at the tip of your spine

can't sleep

awake in a daze

caught in the flow

a room

some room

a shower of eyes

arms and knees and scattered sheets

bits of thigh bottles lipsticks clips and ashtrays lie

and strolling the Army's racks

fifty cent hats and nickel bags

the black sheep flock

booze in bags grizzled chins

eyes yellow watery gray

mumbling: hey man need a quarter for an arrow--

gonna shoot me a sparrow

pulling loose some change

he's on his way

immortal phrases hung on porcelain walls

in a musty pub stuck

as he pulls the urinal chain

needing air the beach to dry out

the waves needling green suds

the alewives floating home

the bodies broil between hamburger wrappers

the sun trapped in a bubble

the sand a collage of butts and beer cans

radios dueling with the wind

comparing newest waves

unemployment check

shades in hand

checking out the scene

then packing up pulling blistered body out

humping down the street

potato skin moccasins stumbling

hey man you gotta fag?

crazy

back in bed and the night's arise

sticks his face back in the glass

smiling pretty green and popping ludes

back on the streets

lying in his suit

feet dangling off the bed

streets tangling in his head

gonna escape this mess some day

fill the void the time

go straight get a job

a pair of shoes

hitch out West

to Frisco

you know, the Coast

do it tomorrow

someday

back under covers rolling numbers

and overnight it finally happens:

the walls sweat crack

the roof caves

the roaches plan their attack

standing on the ledge

gotta fly before I fall.

"A Great Big Texas Welcome"

A man with a grizzled chin

and grease on his fingers

and in his eyes

wanted five fifty

just to take a look.

A pimply-faced blonde

trying to look smooth

from behind her rickety desk

wanted fifty in advance

to find me a place to live.

I turned my back on them both

left the car in the alley

and looked for a bus back

to my flea bag motel

but they wouldn't let me on

I didn't have the change.

I stuck up my thumb

and the cars whizzed by.

I sat on the curb

and finally one stopped

they yelled:

"Hey, Man, you got some weed?"

I slowly shook my head

and they left me sitting in the dust.

I bowed my head for an instant

to wipe my eyes

and lights flashed beside me:

"Hey Buddy, get moving along

or we'll put you in the pen,

gitalong now," he roared

from behind his mirrored shields

and I pushed myself up to my feet.

Walking along the road

fumbling with my map

I came across a coffee shop

hunger in my belly

a big black man shaking a can

in front of the door

for this cause or that

another pleading for fifty cents

for food.

I walked past them both

into the shop

and sipped my coffee

a piece of pie on the side

and it was good—apple.

I fed my starving soul

drank my coffee

as if it were in a silver cup

and rested

pleased that a dollar twenty five

could buy me all I wanted.

I wiped the napkin across my face

pulled a bill from my billfold

pulled a quarter from my pocket

tossed them both on the table

and turned with courage toward the door

the panhandler, the charity man

a woman or two down the street

selling their plastic wares

when a voice screeched out

from behind:

"Whassamatter, big spender,

can't afford a tip?"

"Journey"

Trudging through the desert

he came upon

a tiny pool of water

after hundreds of years

without

and he drank from it

saw himself in its surface

and slept beside it.

When he awoke

the sun had done its work--

the pool was gone.

And what could he do

thirsting for more

a further glimpse of himself

the memory left on his tongue;

he could not drink his own tears

could do little but stand

and continue on

for another hundred

sun burnt years.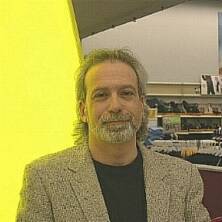 About the author:

Mitchell Waldman, the author of A Face in the Moon, has had short stories, poetry, and essays published in numerous magazines and other publications.

Some of his work has appeared in such publications as Poetpourri, Wind Magazine, Five Fishes Journal, Poetry Motel, Delirium, CWG Newsletter, Poetalk, Poet's Page, Poetic Hours, The Poetry Peddler, Poetry Forum, The Advocate,  Desperate Act, The Hazmat Literary Review, Mobius, Innisfree, The Parnassus Literary Journal, Verbal Expression, Bold Print, Woven Worlds, Long Story Short, 13th Story, The Poet's Haven, Unknowns, Rochester Shorts, The Rochester Times-Union, and  the anthologies, Beyond Lament: Poets of the World Bearing Witness to the Holocaust (Northwestern University Press, 1998), and Messages from the Universe (iUniverse, 2002).

He was also co-editor (with Diana L. May) of the book, Wounds of War: Poets for Peace (PublishAmerica, 2006).

Mitchell also writes book reviews for Midwest Book Review.

A Face in the Moon is his first novel.

A FACE IN THE MOON, the debut novel by Mitchell Waldman,  has been receiving praise from critics and readers alike, such as Critic's Cornerreviewer, Patricia Ann Jones, who has called the story "a Shakespearean-like tale with a twist," has praised the author's "rich characterizations and deft narration," and has called Waldman "an author to watch." Harriet Klausner, the # 1-rated reviewer for Amazon.com, has called A FACE IN THE MOON a "very sweet tale" and "an emotionally deep story that takes the reader so deep inside a lonely, sad young man readers will hold their breath knowing that they cannot escape until the book is finished...." Ms. Klausner further said that "with more novels like his debut tale that demonstrates Mitchell Waldman's tremendous talent for genuine characters in real life settings, the author will not remain faceless for very long."

Other readers and reviewers have called the author "a talented writer with a keen sense of modern conflicts and a real talent for developing believable, sympathetic characters," and Waldman has been lauded for his "smooth narrative flow," "supple prose style" and his "adept psychological portraits of the main characters in the novel and others populating their world."