©Moronic Ox Literary Journal - Escape Media Publishers / Open Books

plumtv: Grace Slick

An Interview with legendary rock singer &

visual artist who frontlined for Jefferson Airplane & Jefferson Starship.   

by Lewis Carroll

Originally published by MacMillian & Company, 1865

2007 Open Books Electronic Edition

Cover Art by Eliza Parenska

Alice's Adventures in Wonderland

is a work of children's literature that tells the story of a girl named Alice who falls down a rabbit-hole into a fantasy realm populated by talking playing cards and anthropomorphic creatures. It is considered to be a characteristic example of the genre of literary nonsense.

About the Author: Charles Lutwidge

Dodgson (January 27, 1832 – January14, 1898), better known by the penname Lewis Carroll, was an Englishauthor, mathematician, logician,Anglican clergyman, and photographer.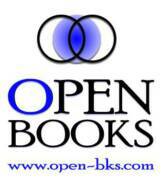 Moronic Ox Literary and Cultural Journal - Escape Media Publishers / Open Books                Advertise your book, CD, or cause in the 'Ox'

Novel Excerpts, Short Stories, Poetry, Multimedia, Current Affairs, Book Reviews, Photo Essays, Visual Arts                Submissions