© 2010 Moronic Ox Literary Journal - Escape Media Publishers / Open Books

Moronic Ox Literary and Cultural Journal - Escape Media Publishers / Open Books


Novel Excerpts, Short Stories, Poetry, Multimedia, Current Affairs, Book Reviews, Photo Essays, Visual Arts                Submissions
Advertise your book, CD, or cause in the 'Ox'
Fine Art

Untitled

Digital collage by Lakota Phillips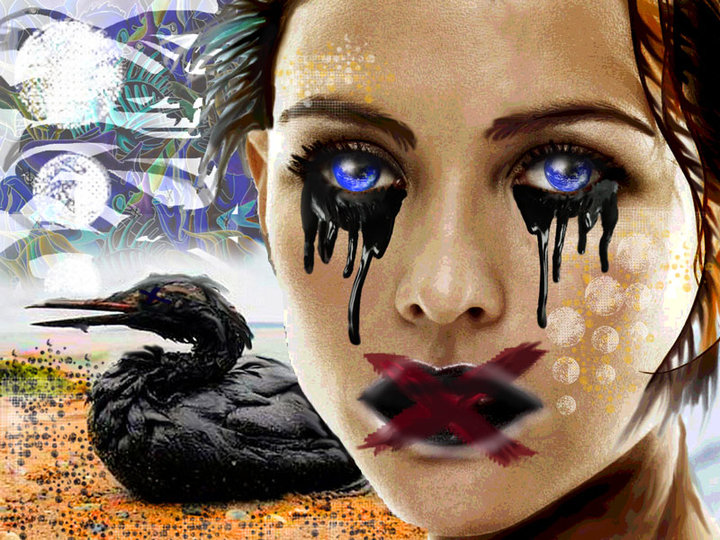 Editor's note: Artist Lakota Phillips has captured the sadness of all humanity over the disasterous oil rupture in the Gulf of Mexico. Let us all hope and pray that she has not portrayed our legacy as a race as well.

About the artist: Lakota Phillips is a writer, poet, painter, photographer, designer, and illustrator. Born in Europe, she grew up all over the world, including various parts of the United States, before settling in the southern United States.

She has had stories printed in women's magazines and has completed a paranormal erotic romance novel that is in submission for publication. A second novel and several short stories are her current works in progress. She is member of the Red Room Writers, under the guidance of author Karin Gillespie. Her paintings are regularly exhibited in the south and she has won multiple awards for her illustrations.

A huge advocate for the arts, Lakota is actively involved on several arts boards and committees. To contact her:
lakotaphillips@gmail.com