©Moronic Ox Literary Journal - Escape Media Publishers / Open Books

Coming Together by Joyce Norman & Joy Collins

Reviewed by Kelly Huddleston

Recently divorced documentary filmmaker Daisy Gardner jumps at the chance to film a documentary about Brazil. It's in the vibrant city of Rio de Janeiro where she meets Luis, a local cameraman and a member of her team. Initially, Daisy finds the Brazilian arrogant and unapproachable. Upon closer inspection, however, she finds him captivating. Luis, it seems, feels the same way about her.

Quickly too Daisy becomes captivated by Rio. The landscape, the food, and the culture all intoxicate the American. While filming in and around the city, Luis suggests they visit a local orphanage. It's there where Daisy meets Clay, a baby boy born in a funabem, the equivalent of an American ghetto. Immediately she falls in love with the orphan, and soon she decides to adopt him.

Adopting Clay is not as easy it seems, however, and before she knows it Daisy becomes caught in the spider-web complexities of Brazilian bureaucracy. Meanwhile her relationship with Luis deepens. It also becomes more confusing. In the end, will Daisy be able to adopt Clay as well as confirm a long lasting relationship with Luis?

Joyce Norman has written a well-crafted easy-to-read novel based on one woman's transformation from a fiercely independent citizen-of-the-world to some one who is hoping for love and, ultimately, the chance for unlikely people - a Brazilian cameraman, an orphan, and herself - to come together.

Moronic Ox Literary and Cultural Journal - Escape Media Publishers / Open Books                Advertise your book, CD, or cause in the 'Ox'

Novel Excerpts, Short Stories, Poetry, Multimedia, Current Affairs, Book Reviews, Photo Essays, Visual Arts                Submissions
ABOUT THE AUTHOR

Joyce Norman
has been a writer for over thirty years and has written and published three books: Personal Assignment, Above All Else, the story of H.L. Hunt's daughter, and Come And See, the story of a blind concert pianist. Formerly a journalist, Joyce has traveled extensively in the Middle East, reporting from many of the hot spots in that region.
She has just completed her novel, Coming Together, with Joy Collins and has begun work on a mystery/comedy, Two Women In Black.

ABOUT THE REVIEWER

Kelly Huddleston
is the author of The Perfect Pearl (2002) as well as Alone in the Company of Others (2009).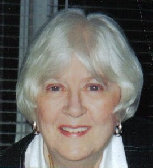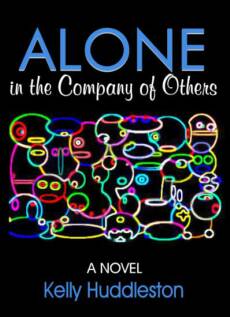 About the novel...

Camille Turner can't stop obsessing over her cousin and her mother Connie can't stop collecting people. After Connie's brother Wilson has 'the accident' (a single shot to the abdomen; the blood in the snow beside the flagpole; the siren and the ambulance), they move into an abandoned ski resort in Colorado with Wilson's widow Wanda, an agoraphobic veterinarian, and her two sons, Russell, who only wants to be normal, and Wilsie, who is anything but normal. Determined never to use his voice, Wilsie communicates on a blackboard and records other people's conversations on a Fisher Price tape recorder.

Camille's mother Connie makes sure there are many voices to record: Teresa, an ex opera singer; Helen, Stacey, and Winnie, three Certified Veterinary Technicians; Margie, a lonely, suicidal librarian; Finn Green, a PR man; and a group of disillusioned hitchhikers no one will pick up.

Wilsie records the progress of their lives, a world of sex, death, and white noise, but when Wilsie is finally forced to use his voice Camille is left with over four hundred cassette tapes documenting the rise and fall of a micro society with one unmistakable message: we are all alone, even in the company of others.

(for Kindle, Sony e-reader, PDF & all other ebook formats)