© 2010 Moronic Ox Literary Journal - Escape Media Publishers / Open Books

Moronic Ox Literary and Cultural Journal - Escape Media Publishers / Open Books                Advertise your book, CD, or cause in the 'Ox'

Novel Excerpts, Short Stories, Poetry, Multimedia, Current Affairs, Book Reviews, Photo Essays, Visual Arts                Submissions
Sound Off!

Do we dare invite our readers to bitch a bit?

You bet we do!

Each month we will publish a

Monthly Rant

contributed by our readers.

Subject matter is open.

Length: 300 words or less.

Send your rant to: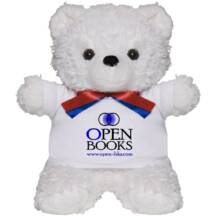 Open Books Merchandise

helps to support high-quality

e-publishing

of talented authors

Click the photo to purchase this bear or view other

Open Books merchandise.

Don't Sleep Alone!

Cuddle up to your

Open Books Teddy

with an

Open Books title...