© 2010 Moronic Ox Literary Journal - Escape Media Publishers / Open Books

Moronic Ox Literary and Cultural Journal - Escape Media Publishers / Open Books                Advertise your book, CD, or cause in the 'Ox'

Novel Excerpts, Short Stories, Poetry, Multimedia, Current Affairs, Book Reviews, Photo Essays, Visual Arts                Submissions
Two Striking Photo-Essays

by Dariush Rad

"Portraits" & "Minimal"

Dariush Rad was born in 1985 in Tehran, Iran and began his career in photography in 2005. He classifies himself as an Experimental Photographer.

"I don`t talk too much because I believe in photos; I think they have their own way of speaking.

"I try to work in various genres and categories. I especially like portraits, and especially conceptual self-portraits. For me, it is a way to show all characteres and moods within myself and mankind. Happiness, beauty, ugliness, chaos, depression, peace, self-war and everything one thinks. In my self-portraits I am first judging myself, then mankind. That way I can manifest myself as many personalities or archtypes. I may be either the 'Good Man' or the 'Bad Man' of a visual story. It is unlimited, so I think I will capture myself, as model and subject, in diffrent ways until i die, and then the serial is over.

"Besides that, I am a part time Minimalist."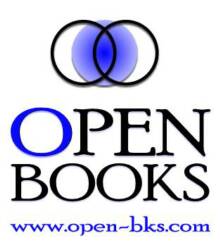 Finally!

New generation Kindle

is available in UK!

Buy your Kindle via this link

to help support Moronic Ox.