Book Review

Songs of Blue and Gold by Deborah Lawrenson

Arrow Books, 2008

Reviewed by Kelly Huddleston

Songs of Blue and Gold by Deborah Lawrenson brought the best of Corfu back me. This is the story about two women: Melissa, an unhappily married archivist, and her mother Elizabeth, who on her death bed presents her daughter with a startling and mysterious key to her past: a copy of Collected Poems by Julian Adie, Lawrenson's fictional version of Lawrence Durrell. On the title page an inscription by the author reads: 'To Elizabeth, always remembering Corfu, what could have been and what we must both forget.'

So begins Melissa's journey from England to Corfu to the South of France in search of her mother's past relationship with Adie as well as an internal exploration of her own unhappy personal life. Structurally complex, the novel moves from Melissa's investigations to passages of Elizabeth's time spent on Corfu with Julian Adie to fictional biography book excerpts detailing Adie's many lives and loves. A timeless character who seduces all those around him both in life and after death, Adie acts as a bridge between Elizabeth's past and Melissa's present. His biography makes Melissa question the biographies of others, including her mother Elizabeth's, and the revelation that past events shape as well as influence the lives of those in the present tense.

Lawrenson's description of Corfu, and particuraly of Kalami - both past and present - is thoughtful, delicate and beautiful. Her words paint the island at its best. Take this passage, which I can easily read over and over again: 'Each time she walked the tiny main road, effectively barely more than a lane, she noticed more: the powerful scent of jasmine escaping over a wall; bright globes in orange and lemon trees; the violent trumpets of morning glory winding through wire fencing; and everywhere the ancient gnarled olive tree, each composites of several intertwining trunks, some so holed and intricately braided you could see right through them.'

Ah, Corfu! Equally impressive, Lawrenson delves deep into the tricky and highly subjective world of time and memory, and the gaps which break as well as the bridges that bind the two together. In this way Songs of Blue and Gold can be classified as a work of literary fiction. Then again, the portryal of Melissa's investigations into her mother's past while searching for answers in her own personal life often reads as a cat-and-mouse game, a mystery which needs solving in the most literal sense through clues found in conventional scenes and conversations. A commerically viable technique, perhaps, however I couldn't help but feel let down by the scores of standard plot-moving dialogs. On whole, however, I appreciated the major issues and themes this book explores. I have the feeling that if the real Julian Adie (Lawrence Durrell) read Songs of Blue and Gold, he would smile.

ABOUT THE AUTHOR

After reading English at Trinity College, Cambridge, Deborah Lawrenson worked as a journalist on the Kentish Times, the Daily Mail and the Mail on Sunday. She was also the London Section Editor of Woman's Journal Magazine. She has written four novels: The Art of Falling, published by Arrow in 2005, The Moonbathers (1998) and the newspaper satires Hot Gossip (1994) and Idle Chatter (1995).
Visit Deborah Lawrenson's official web site
.
ABOUT THE REVIEWER

Kelly Huddleston is the author of The Perfect Pearl (2002) as well as Alone in the Company of Others (2009).

©Moronic Ox Literary Journal - Escape Media Publishers / Open Books

When you live here year-round, it's easy to overlook Corfu's captivating beauty as well as the interesting and notable people who once resided here. A day in front of the computer overshadows the millions of olive trees with glinting silver leaves. A dreaded trip to the dentist in Corfu Town eclipes the flowers, exploding like fireworks in all shapes and colours. Everyday routines triumph the sea, as smooth as a dish of honey, dotted with boats, swimmers and, perhaps, underwater secrets. A white house built on the shore overlooking Kalami Bay becomes just another house - not the former residence of poet, novelist, traveller and iconoclast Lawrence Durrell.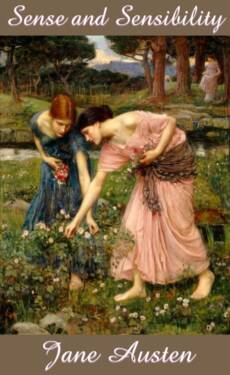 by Jane Austen

Originally Published for the Author, 1811

Sense and Sensibility

portrays the life and loves of two starkly different sisters: Elinor and Marianne Dashwood. Secrets, betrayals and confessions soon complicate the lives of the Dashwoods, whose goal is nothing less than the achievement of perfect happiness.

About the Author:

Jane Austen was born in 1775 in Hampshire, England.

Austen remained with her family all her adult life, never marrying.

After the publication of Sense and Sensibility in 1811, her life was brightened by a wide readership, several of her books reached second or third editions in her lifetime.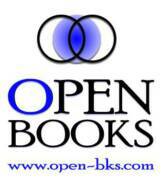 Moronic Ox Literary and Cultural Journal - Escape Media Publishers / Open Books                Advertise your book, CD, or cause in the 'Ox'

Novel Excerpts, Short Stories, Poetry, Multimedia, Current Affairs, Book Reviews, Photo Essays, Visual Arts                Submissions