Poetry

Three Poems by Christopher Barnes

"THE BISHOP SUFFRAGAN'S DEVOTIONS"

"I THOUGHT I'D GOTTEN OUT OF THE HABIT"

"THE BALLERINA"

© Moronic Ox Literary Journal - Escape Media Publishers / Open Books

Moronic Ox Literary and Cultural Journal - Escape Media Publishers / Open Books                Advertise your book, CD, or cause in the 'Ox'

Novel Excerpts, Short Stories, Poetry, Multimedia, Current Affairs, Book Reviews, Photo Essays, Visual Arts                Submissions
THE BALLERINA

Feet as pointed as elephants

Ankles jointed with width

Dancing that was a gift

Divine, anointed and quick

The air was stepped like bricks

Making easy the tricks and the flips

Loud were the bubbles and crashes

Hit from musician's hips

She skirted round in circles

Bounced lightly from her flanks

Her teeth as clean as gerbils

The public skin-smacked thanks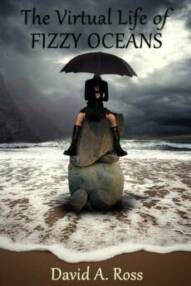 imagines the bridging of two worlds—the literal and the metaphorical—and questions what we have created, what has been lost, and what might be possible for the

Human Race.

I THOUGHT I'D GOTTEN OUT OF THE HABIT

Walked all eyes

through the old town

next day

hunting your shape

out along railtracks

glimpsing powder-light

shadows, every walk

tilting sunlight

around steam

swealing a door

uphill, bright squint,

windows change density

with seasons

nothing solid

palisades

open wide, thighs

a layer of dust.

THE BISHOP SUFFRAGAN'S DEVOTIONS

Two triangles joined together by a small annular platform.  From this a great sculpture sprang thirty feet into Square Berlino.  Malformed heads, open mouths spat out water.  Silver needles, glinting, hypnotic sunlight, pricked oxygen-filled spray.  Lazy jets of Adam's ale, slopping into the font's reservoir.  City of fountains.  Caravella's design was most original, murmurs gave bewitchment to sleepy days and nervous nights of this dasyphyllous district.

Was it those liquid spheres, capricious dribbles that sent him off?  A soft breeze through the vestry wooing the bare wooden stomach of Christ?  He was certain that he was sinking: ambers, sapphires, lemons, a closing lens, blackening at edges of Bible-stained windows.  Puckered, he wandered through a special unbelonging, his desire.  As if a candle had been lit, Eden appeared, blond-haired, broad-shouldered, sky-green eyes.  At a lift of basilican robes they were one.  A single bead of sweat cried down the Bishop's back.  Then his usual horrors came, the fall, swirl of brume, swollen heads, shrivelled genitals.

Aimlessly, a rusty sawfly crawls over an El Greco.  Ebbing moon, blood-red through glass, throwing ensnared glimmers.  A malign annoyance unsettles the Bishop.  In shadows, cathedral towers her glides dark streets.  A turn, a calamitous eye in stone, ogling.  On, and a whirling of splashes following, beyond a broken-up fence into Valentine yard.  Steadily, a fussy look straddling his face, to the dilapidated beef warehouse to cruise a muscular beau.

ABOUT THE AUTHOR

In 1998, Christopher Barnes won a Northern Arts writers award.  In July 2000, he read at Waterstone's Bookshop to promote the anthology 'Titles Are Bitches'.  Christmas 2001 he debuted at Newcastle's famous Morden Tower doing a reading of his poems.  Each year he has read for Proudwords lesbian and gay writing festival and partakes in workshops. 2005 saw the publication of his collection LOVEBITES published by Chanticleer Press, Edinburgh.

On Saturday 16Th August 2003 he read at the Edinburgh Festival as a Per Verse poet at LGBT Centre, Broughton St.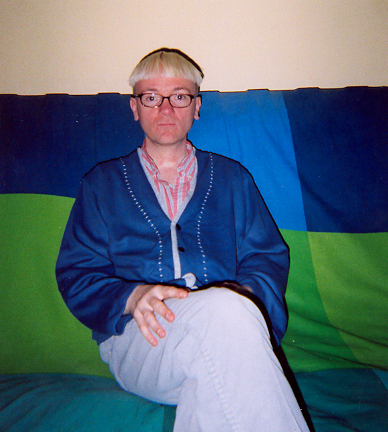 REVIEWS: Christopher Barnes has written poetry reviews for Poetry Scotland and Jacket Magazine and in August 2007 he made a film called 'A Blank Screen, 60 seconds, 1 shot' for Queerbeats Festival at The Star & Shadow Cinema Newcastle, reviewing a poem...see
www.myspace.com/queerbeatsfestival
  On September 4 2010, he read at the Callander Poetry Weekend hosted by Poetry Scotland.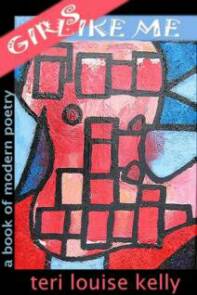 The first collection of poetry from Teri Louise Kelly showcases the methodology of an author whose life has been lived both within, and beyond, the borders of the binary system.