©Moronic Ox Literary Journal - Escape Media Publishers / Open Books

"People in plastic"

Alun Williams

People in plastic

cleaned out my neighbor's apartment

Yesterday.

I thought I was in a bad movie,

as I walked up the stairs

Carrying Millie's donuts.

I heard someone say

"He's dead",

but I didn't see the body.

I don't think I ever saw my neighbour alive.

He used to play Sinatra records all day.

I used to like that

Fly me to the moon song.

I'll miss that.

I sang it to my girlfriend once.

she never understood the meaning behind

the words.

She prefers crap rap.

I stole his records from the garbage can

That the people in sterile plastic suits

Put them in.

The people in plastic cleared out the apartment

and

left it like new,

for the next tenants.

It smells of disinfectant.

Maybe I'll play dead and they'll clean out mine.

I hope the new people like swing.

"I DON'T SLEEP ANYMORE"

Alun Williams

I don't sleep

anymore.

The world is a safer place

because of it.

When I slept

people died

and greenhouse gases grew.

I don't fart any more

either.

I don't sleep

anymore, because

when I sleep wars start

and people in far away

lands go hungry.

So,I don't eat any more.

Either.

I don't sleep

anymore.

because the lady on the breakfast news

told me that bad things happen

while I slept.

I gave my tv away.

She had a nice smile

Though.

I miss that.

I don't sleep

anymore

and nothing bad ever happens

now.

I guess it was

all

my fault.

for closing my eyes.

Moronic Ox Literary and Cultural Journal - Escape Media Publishers / Open Books                 Advertise your book, CD, or cause in the 'Ox'

Novel Excerpts, Short Stories, Poetry, Multimedia, Current Affairs, Book Reviews, Photo Essays, Visual Arts                Submissions
About the author:

From the wrong side of the pond, Alun Williams is Welsh and a member of Scrawl the Writers Asylum where he can be found hiding out in his alter egos of maxwell allen. Writes mainly short stories but has the occassional foray into poetry. Published in Twisted Tongue, 100 stories for Haiti and Write Side up, Bonfire, Palehouse amongst others.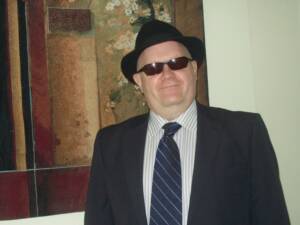 "Breakfast with Marilyn"

Alun Williams

The girl who serves me

looks like Marilyn.

There has only ever been one

Marilyn,

so don't waste my time by asking

Marilyn who.

She puts my plate down.

Ham and eggs,

over easy

Just how I like it.

and then she speaks,

and asks if I want more coffee.

She has a nice smile

and an even nicer ass.

Place gets busy and I see my Marilyn

talking to a young guy

in blue denim

who thinks he's James Dean.

I call her over.

She throws me a smile

and I catch it and put it away

for later.

I ask her for some cream

She says "Sure darling'.

I eat my ham and eggs,

drink my coffee

and pay the bill.

I tell Marilyn

she should be in the movies

"Yeah" she laughs "I know"

I should've given her

my number

but she's got Jimmy Dean.

He's just a kid

who'll die young

And make her cry.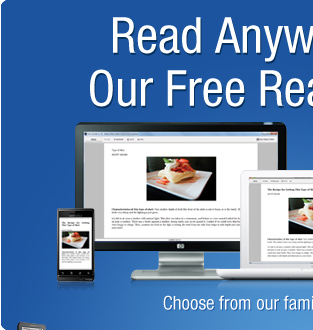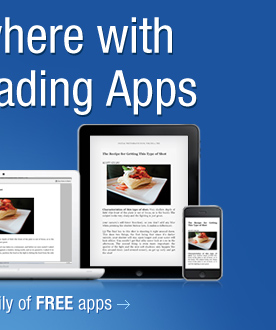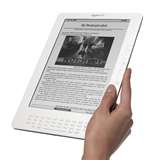 Kindle is Super...

but you don't need one

to buy & read

eBooks

from

Amazon.co.uk